Level Sensors, Transducers / Transmitters



Measurement Solutions supplies all the latest technologies: Radar, Ultrasonic, Submersible, Float, Tape, etc...
Please contact us so we can visit your facility and make recommendations for the best solution.


Jowa / Consilium Liquid Level Gauging (Metri-Tape: AquaTape, PetroTape, & ChemTape. Ultra-Sonic)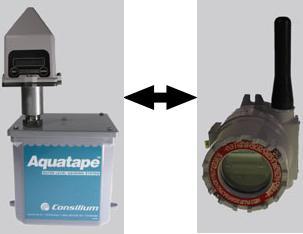 Click picture to see MetriTape Technology, Installation, &, Application Video
Click here for JOWA - Consilium "Quote / Order Check List"


Submersible Pressure Transmitters

Liquid Level for Food, Petroleum & Pharmaceutical industries

Ground Water Monitoring & Control

Level Sensors & Switches

Flow Sensors and Switches

Capacitive, Ultrasonic, Acoustic, etc...

Non-Contact, Fully Signal Conditioned, etc...

Water & Wastewater Product Listings

Click this link to see updated Line Card
Measurement Solutions Line Card & Companies Represented


(back to home page)